Where are you in your spiritual journey?

What relationship do you have with your Creator?

How committed are you to Ultimate Truth?
The Naked Truth hides nothing, but reveals everything. Dare to bare your heart
to the Truth by taking a dip in the pools below, having the questions above in mind.
NO MENTAL SWIMSUITS ALLOWED! Truth is an eternal skinny-dipper and expects
those who swim with her to have their hearts fully exposed and open.

"In order to swim one takes off all one's clothes---in order to aspire to the truth one must
undress in a far more inward sense, divest oneself of all one's inward clothes, of thoughts,
conceptions, selfishness etc. before one is sufficiently naked." --Søren Kierkegaard

"Nothing in all creation can hide from him. Everything is naked and exposed
before his eyes. This is the God to whom we must explain all that we have done."
-- Hebrews 4:13 (New Living Translation)

"You can't keep your true self hidden forever; before long you'll be exposed.
You can't hide behind a religious mask forever;
sooner or later the mask will slip and your true face will be known.
-- Luke 12:2 (The Message, a paraphrase translation)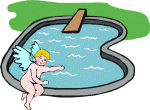 1. "YOU MATTER TO GOD"
(some reasons why this is true, whether you believe it or not)

2. "LIFE AFTER DEATH"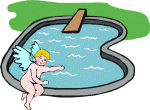 (your heart's instincts point to this....)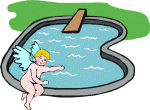 3. "JOURNEY TO THE CENTER OF MY HEART"
(my own philosophical return to faith in Christ's Gospel)

4. "HOW TO BECOME A CHRISTIAN"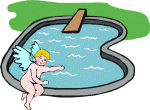 (adapted from a message by Evangelist Billy Graham)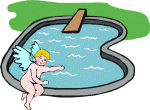 5. "YOUR PERSONAL DANCE WITH GOD"
(faith must be chosen and personal to have authentic meaning)

6. "LIVING RIGHT BETWEEN HERE AND BEYOND"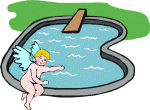 (adapted from the "Introduction" to Poems Between Here and Beyond)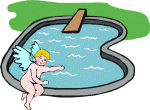 7. "WILL YOU UNDRESS BEFORE GOD?"
(for the mature, daring reader only)

8. "HOW TO GO TO HELL"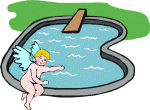 (and God's provision for avoiding it)

"And you will know the truth, and the truth will set you free." -- Jesus
(Gospel of John 8:32, The Living Bible)